Whirlpool Therapy
Enjoy an invigorating full-body massage ranging from gentle to intense pressure to suit your body's needs with whirlpool therapy.
View All Whirlpool-Equipped Bathtubs
A Sleek, Traditional Look for Your Bathroom
Bring a modern, yet traditional look to your bathroom with the Mercer II. Complete with a sloped backrest, arm rests, and a removable pillow, you'll find yourself lost in the comfort and relaxation of this sleek drop-in tub.
Find the Perfect Whirlpool Tub!
Why Choose a Whirlpool?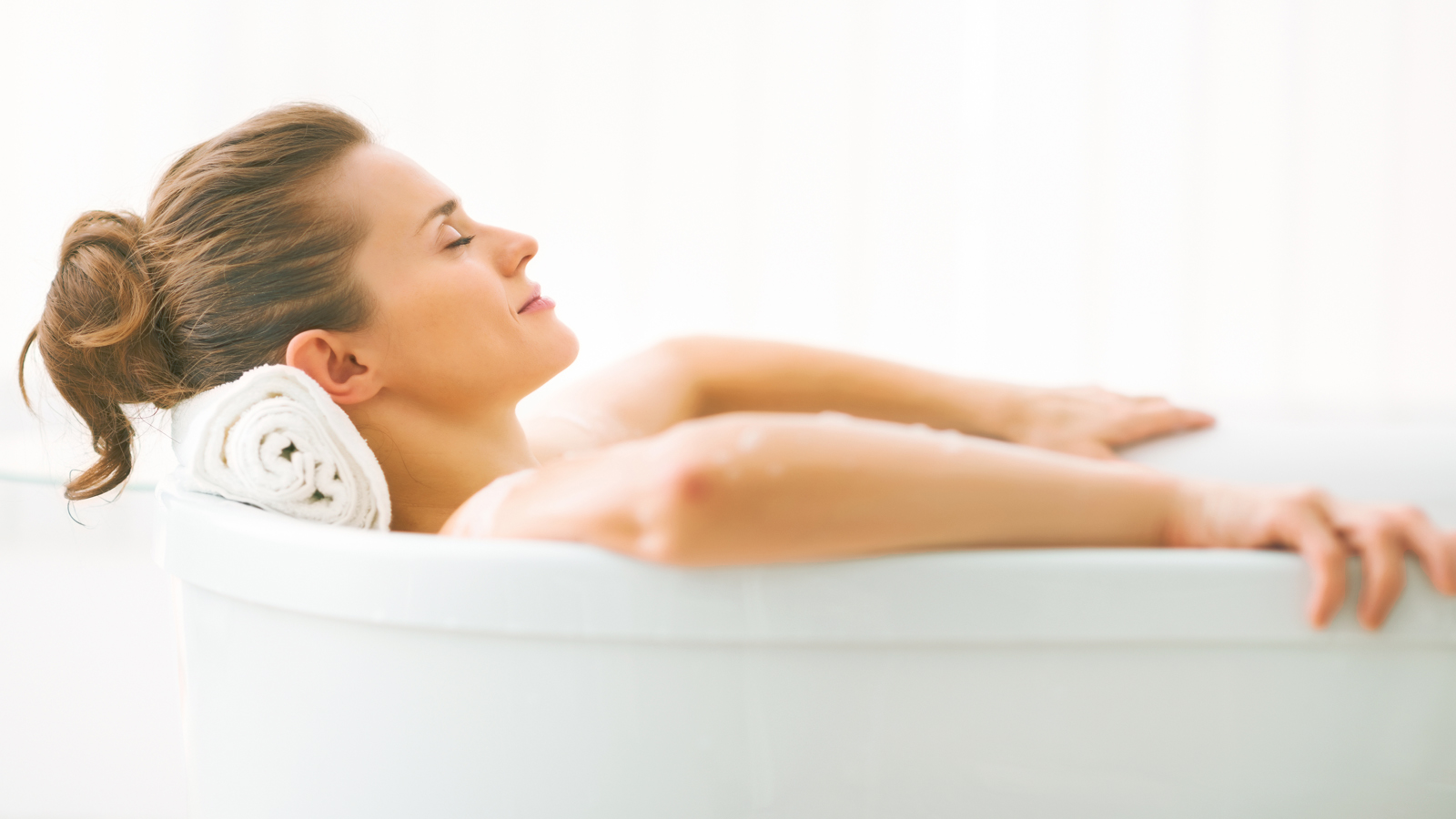 A Soothing Full-Body Massage
Laurel Mountain whirlpools feature a 3-speed control and 10 spa jets that are adjustable for water flow and direction to massage all the right places. For your convenience, the 13-amp pump can be installed in multiple places.
Create a tub that is all your own by choosing from a variety of options to enhance your bathing experience! Be sure to check out our new Silent Pump, Radiant Heat, & Music. Lights. Vibe options!
Discover Our Therapy Tubs
Whirlpools
Enjoy a full-body massage ranging from gentle pressure for a soothing soak to intense pressure for a deep tissue massage. Whatever your body needs, a Laurel Mountain Whirlpool can provide relief.
Air Tubs
Laurel Mountain air tubs reduce muscle tension, relieve stress, and increase blood flow while Improving circulation, stimulating nerve endings, and relaxing sore and tired muscles.
Combo Tubs
With fully adjustable whirlpool jets, you can send a strong, yet gentle flow of water to wherever you require relief. These adjustable jets can be directed to your neck, back, feet, and other parts of your body.
Committed to Quality
At Laurel Mountain, we are committed to producing high-quality products. Our tub shells are backed with a limited lifetime warranty, 10-year warranty on the system and heater, and a 5-year warranty on all other parts.
Build the Perfect Whirlpool For You
Physical Requirements
We have many length, width, and depth options to fit whatever space you need to fill.
Choose a Model
Find the look you want with one of our bathtub models.
Choose a Color
Pick a color for your tub that matches your style and looks great in your space.
Optional Accessories
Build your tub the way you want it with our many options for therapies, finishes, jets, accessories, and much more.
Explore Our Whirlpool Options
Silent Pump
Fully enjoy your massage thanks to our silent pump. No noise, no distractions, Just relaxation.
Water Heaters
Relax longer with our factory-installed 1500-watt maintenance heater.
Additional Jets
Add jets to your tub for an even better, fuller massage to maximize your relief.
Ozonator
Prevent mold and mildew from getting into your whirlpool system with an Ozonator that will keep your tub sanitized.
Trim Kits
Choose the best trim kit color from our options of chrome, brushed nickel, and bronze.
Back Massage System
Add to your full body massage by placing jets in your tub to also relieve tension in your back.