Driftbath Hydrotherapy Tub
Enhance your in-home relaxation with a deep soaking tub featuring Driftbath™ technology for the ultimate water-only hydrotherapy experience.
Relax And Rejuvenate With a Gentle & Serene Stream Escape
Prepare for an immersive hydrotherapy experience like no other with DriftBath™ - an exclusive offering from Laurel Mountain, available only on select Afton, Bena, Boston1, Paker 20 & Parker 21 models. As you sink into the bathtub, the warm and inviting current carries away your stresses and worries, leaving you feeling refreshed and renewed.
Discover Driftbath Hydrotherapy - Watch Our Video Now!
NEW - Find Your Ideal Driftbath Hydrotherapy Tub
Why Choose a Driftbath Hydrotherapy Tub?
What Sets it Apart?
Unique in the world of hydrotherapy, DriftBath™ offers an exclusive experience. Traditional whirlpool systems use a mixture of air and water to create a hydrotherapy action. DriftBath™ delivers a relaxing water-only experience that soothes your entire body in a quieter more soothing environment.
Soft Currents of Water
Laurel Mountain DriftBathTM features up to 70 ports strategically placed in the back and foot areas, releasing individual streams of water.
Whisper-quiet Efficiency
Water circulating around the motor helps to reduce noise and vibration for a more serene and peaceful soaking experience, as it harnesses and repurposes the motor's energy to maintain optimal water temperature.
How to Shop for the Perfect Therapeutic Bathtub?
Physical Requirements
We have many length, width, and depth options to fit whatever space you need to fill.
Choose a Model
Find the look you want with one of our bathtub models.
Choose a Color
Pick a color for your tub that matches your style and looks great in your space.
Uncover The Considerate Features of DriftBathTM
Constructed With Quality
A lifetime limited warranty is included with cast-acrylic, which offers the utmost enduring beauty.
Chromotherapy Light
Seven (7) high-intensity colors are emitted from four LED lights installed in the ceiling.
Controlled Electronically
Controlling the lighting and switching on the power is simple with the one-touch control.
Enhance Your Spa Experience with this Accessory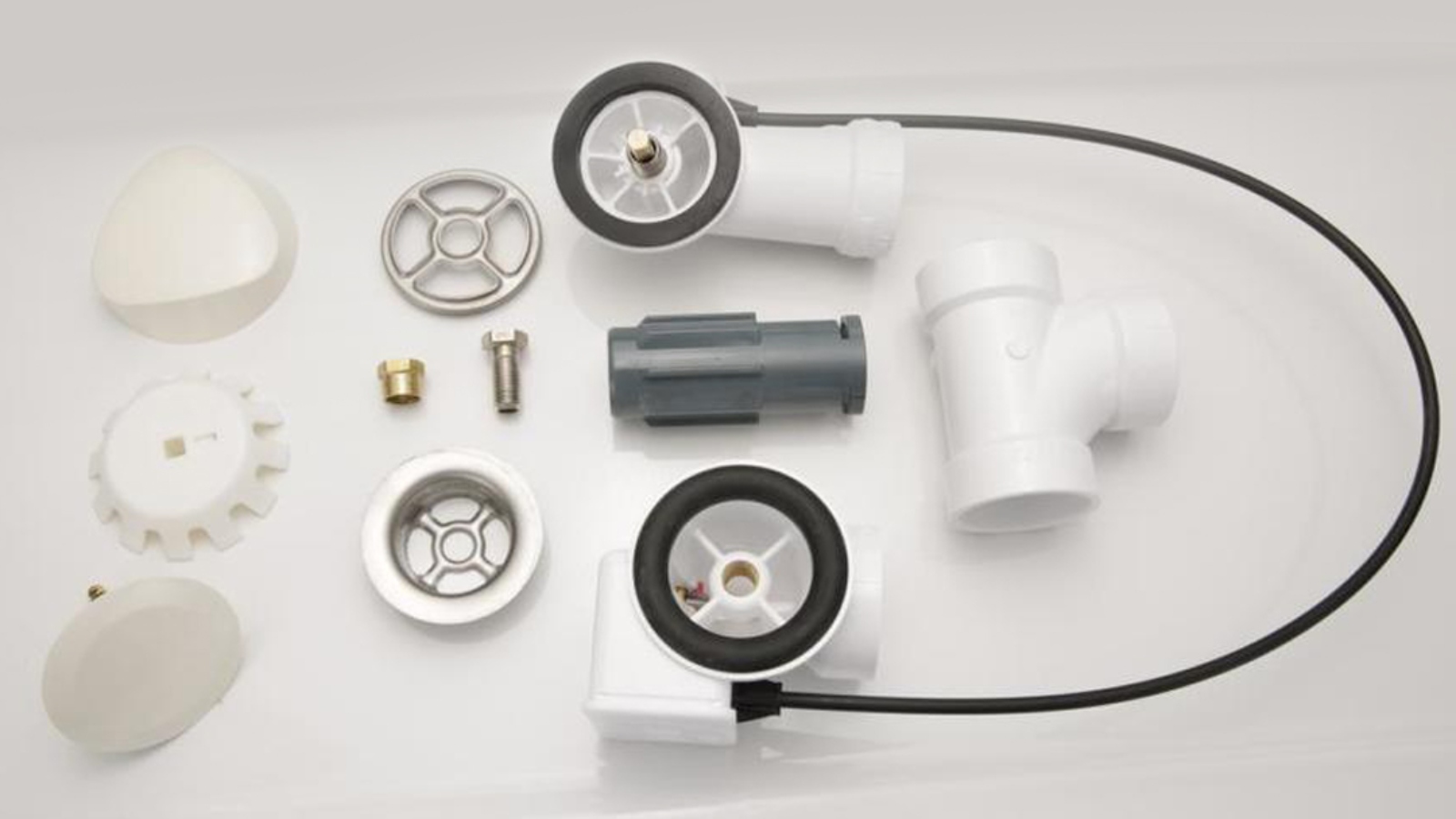 Cable Operated Drain Kit
Shop our premium operated drain kit and overflow that will help you clean, and descale calcium build up and organic matter deposits in tub plumbing pipes. Available in all standard and metallic colors for purchase separately and installed later or as an add-on.
Model #: LM200 (Chrome), LM201 (Brushed Nickel), LM202 (Bronze), LM210 (White), LM211 (Biscuit)
Buy on Lowes.com
Committed to Quality
At Laurel Mountain, we are committed to producing high-quality products. Our tub shells are backed with a limited lifetime warranty, 10-year warranty on the system and heater, and a 5-year warranty on all other parts.
Looking for Something Else?