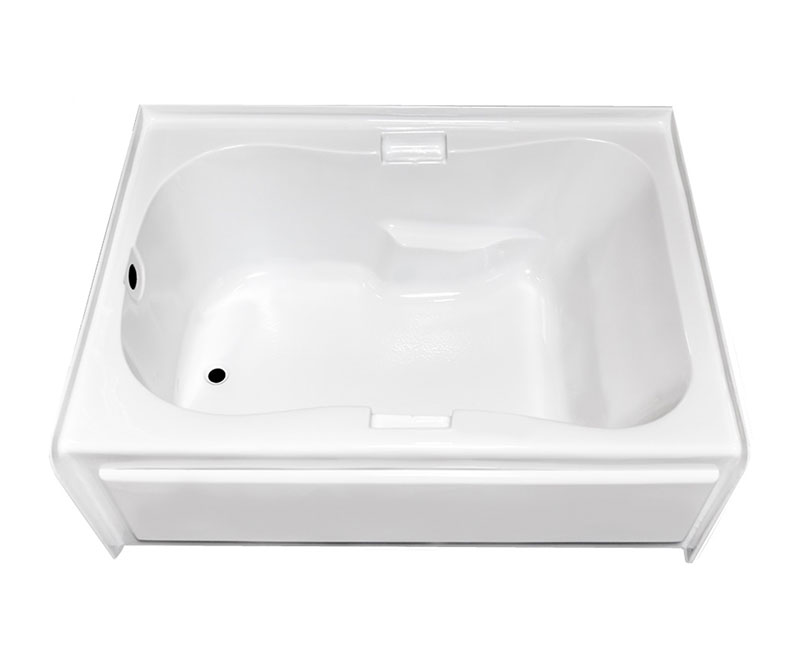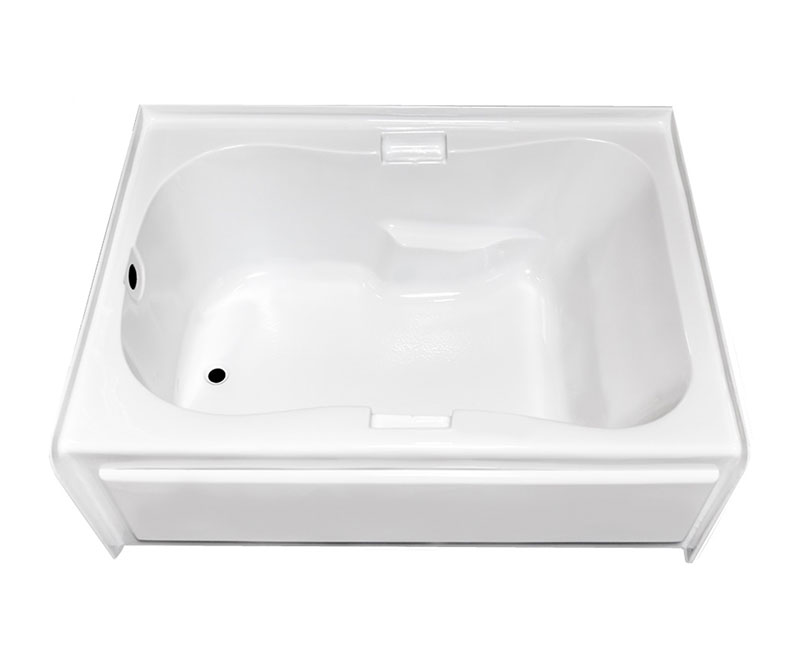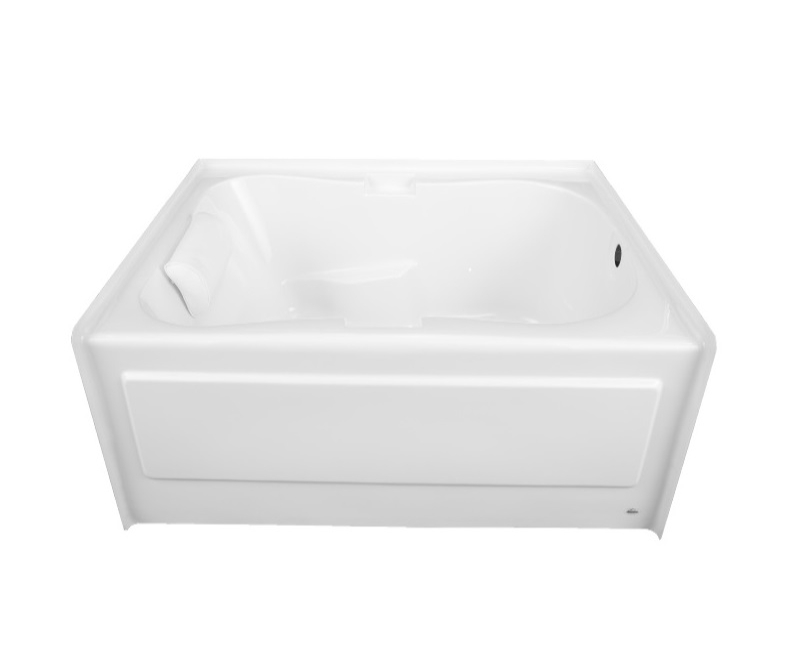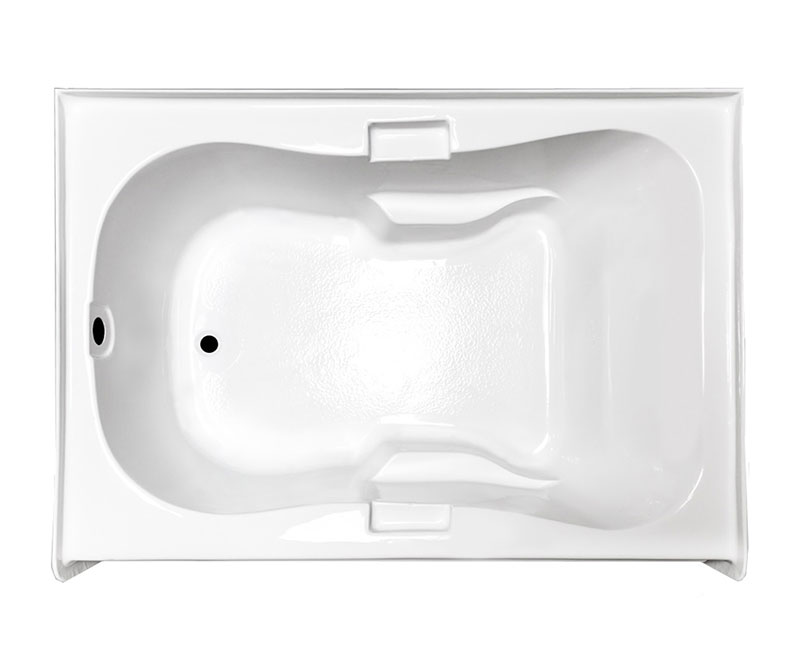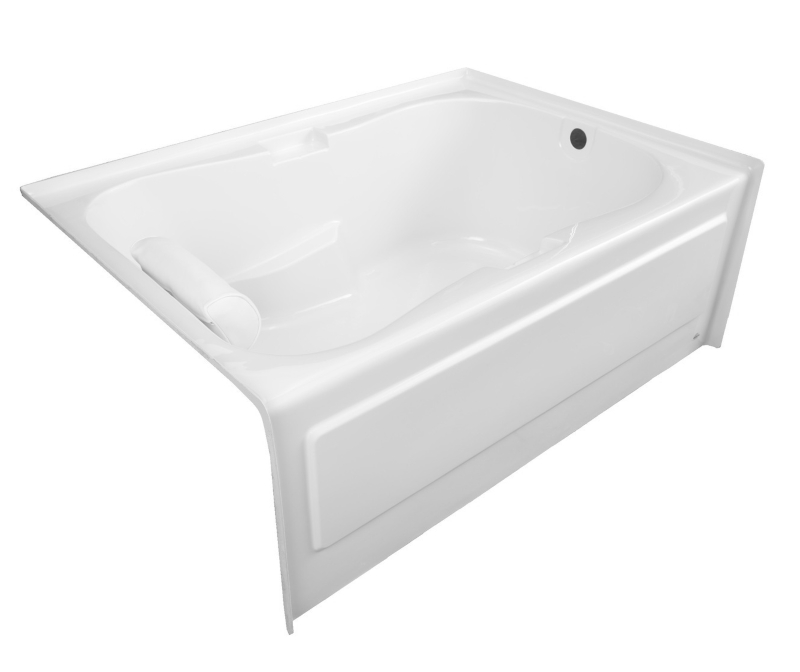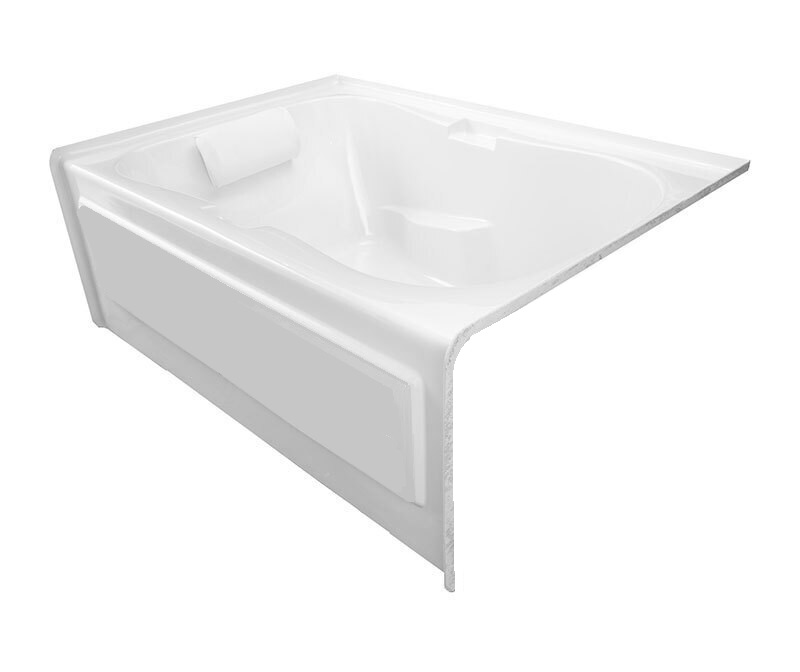 Hourglass I 60 x 42 Acrylic Alcove Left-Hand Drain Bathtub in White
59 1/2" x 41 3/4" x 21 1/2"
LOWE'S ITEM #: LM000041
MODEL #: 4260HPTSLO64
---
Soaker - no system
A soaker bathtub without any massage system.
USD$ 0.00
---
USD$ 1,386.00
Product information
Key Benefits
An Hourglass shaped skirted spa which features spacious simplicity is what can be found in the Hourglass I Plus. This bathtub includes a wide sloped backrest with pillow and built-in arm rests. To truly escape from your hectic days, consider adding a whirlpool, air bath or a combination of both to customize your tub. Many other options are also available to be added, be sure to check the options list. This deep soaking tub provides 17 1/2" to the overflow. This unit is specifically built for you and is made right here in the USA!
Standard features included with the Whirlpool tub include: 13 amp pump, 3 speed control, 10 spa jets which are adjustable for water flow and direction, and color match jet trim for standard colors.
Air Tubs Include: 24 high output lateral air injectors, 12 amp variable speed blower/600 watt ceramic air heater, and an automatic purge cycle with timer for air system.
Combo Tubs include everything listed above, offering a truly magical retreat.
Attribute Set
Above-the-Floor Rough : No
Installation Type : Alcove
Lead time : Standard
Material : Acrylic
Residential Warranty : Lifetime limited
Characteristics
Bestseller
Available as whirlpool or air-whirlpool
Deep soaker
Dimensions
Maximum Water Capacity
89.00 G
Approximative Weight
150.00 lb
Approximative Weight
150.00lb
Related Videos
Hourglass I and II - Deep Soaking Tubs
As part of Laurel Mountain's alcove family, the Hourglass Collection combines luxury style and comfort. Many customers purchase this deep soaking tub when wanting the perfect whirlpool tub for their new or existing home. It is a large tub but typically fits into any existing spacious tub space. It comfortably fits two people and holds plenty of water without getting cold – the insulation is great!
This tub is truly deep, and it is no wonder that it is rated as one of Laurel Mountain's best deep soaking tubs since it offers plenty of leg room. This bathing Jacuzzi has a sloped backrest with arm rests built into the design. Features and options include a skirt with an access panel and a tile flange. It can be ordered as a whirlpool Jacuzzi, air bath or a combination tub which includes the whirlpool Jacuzzi and the air bath together.