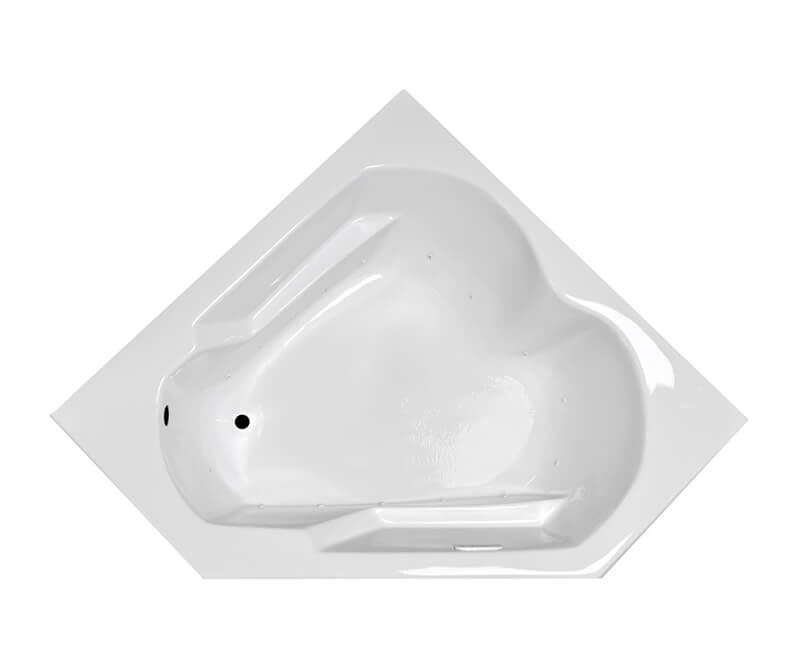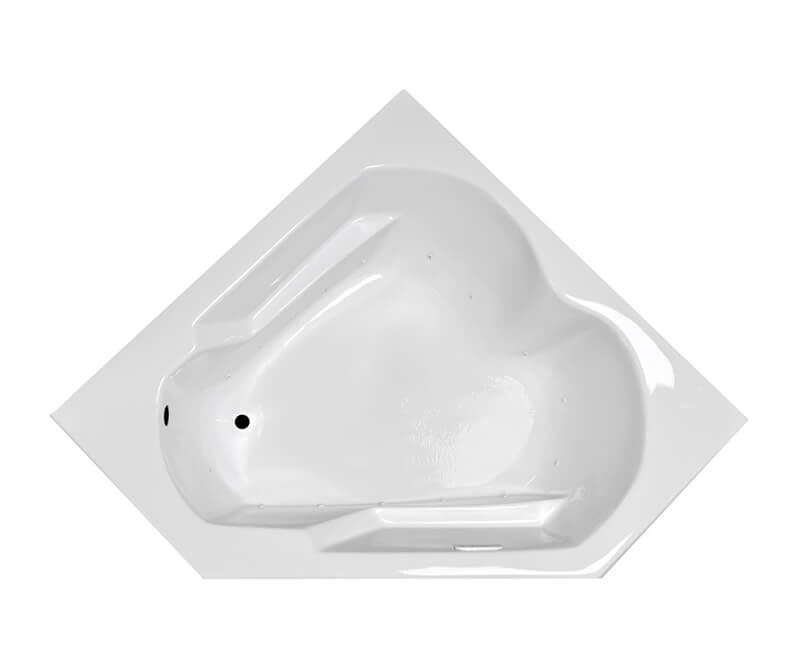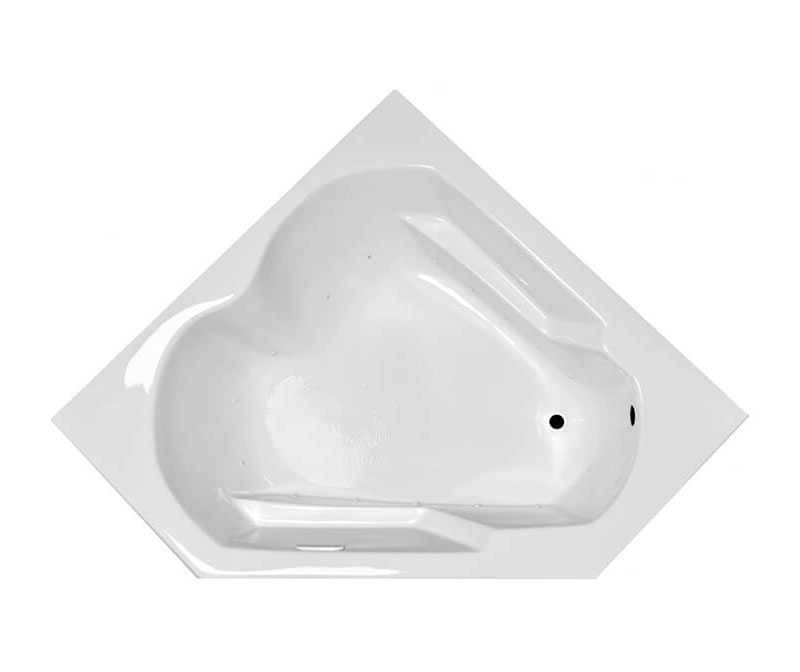 Dual Corner 60 x 60 Acrylic Drop-in Right-Hand Drain Combined Whirlpool & Air Bathtub in White
LOWE'S ITEM #: LM000028
MODEL #: 6060DPWARO64
---

Combo Bath
Enjoy complete relaxation: the combo system features everything that is included in the whirlpool and air systems (spa and air jets)
USD$ 0.00
---
USD$ 2,658.00
Product information
Key Benefits
This corner jacuzzi with side by side seating and an abundance of space for two people will help you escape from the pressures of the day. Two back rests with a single integrated arm rest mirrored on each side, textured floor, premium reinforcement, and pre-leveled base are standard features for the Dual Corner Plus. This spa is available in left or right hand drains; also available as an option is the integral tiling flange and attached skirt with removable access panel. This deep soaking tub is made in the USA and provides 13 3/4" to the overflow.
If you are interested in pampering yourself with more than a soaking tub consider adding the whirlpool jacuzzi, which includes: 13 amp pump, 3 speed control, 10 spa jets which are adjustable for water flow and direction, and color match jet trim for standard colors.
A second option would be to add the air tub which includes: 28 high output lateral air injectors, 12 amp variable speed blower/600 watt ceramic air heater to heat the air being injected into the tub and an automatic purge cycle with a timer for air system.
Combo jacuzzi tubs include all these standard features listed. Several options can be added to customize the Dual Corner Plus. You have the option on either backrest of adding a full hydrotherapy back massage system or multiple lumbar jets. An inline heater is also a positive option to lengthen your soaking time or enjoy the 10 colors of the Chromatherapy Mood Light.
Be sure to check the whole list of options to see what might appeal to you most!
Attribute Set
Above-the-Floor Rough : No
Installation Type : Drop-in
Lead time : Standard
Material : Acrylic
Residential Warranty : Lifetime limited
Characteristics
Drop-in
Dual bathing zones
Chromatherapy Available
Dimensions
Maximum Water Capacity
78.00 G
Approximative Weight
145.00 lb
Approximative Weight
145.00lb
Related Videos
Dual Corner Plus - Luxury Soaking Tub
Every bath is manufactured right here in the U.S. using the highest quality materials and customized to fit your needs. Our Dual Corner Plus tub is perfect for creating your very own private getaway with enough space for two bathers to enjoy the benefits of warm water therapy in a luxury soaking tub.
Each custom soaking tub we create begins with an ergonomic and 100% virgin acrylic shell to ensure beautiful long-lasting color, optimal heat retention, and durability you can rely on. The Dual Corner Plus is available in both drop-in and skirted models and features mirrored arm rests, back rests, textured floor, and pre-leveled base for easy installation. A wide range of features are available to create the perfect in-home oasis for you.